Specialist sign production, tailored to your Basingstoke business
When it comes to your business, you will want to be confident in your presence and branding. At Sign Makers UK, we provide comprehensive signage solutions that can be tailored to a variety of business types throughout Worthing, from offices to retail. In fact, you'll see a selection of our bespoke signs dotted around the town, from Chapel Road to Findon Road, and you could be next! To find out how we can tailor our services to your Worthing business, call us on 0800 772 3977.
Explore the possibilities for your signs in Worthing
We specialise in transforming visions into a reality, no matter the concept or complexity. Our approaches can be tailored for every business, idea and request, with a range of materials available to choose from, each providing a mass of opportunity.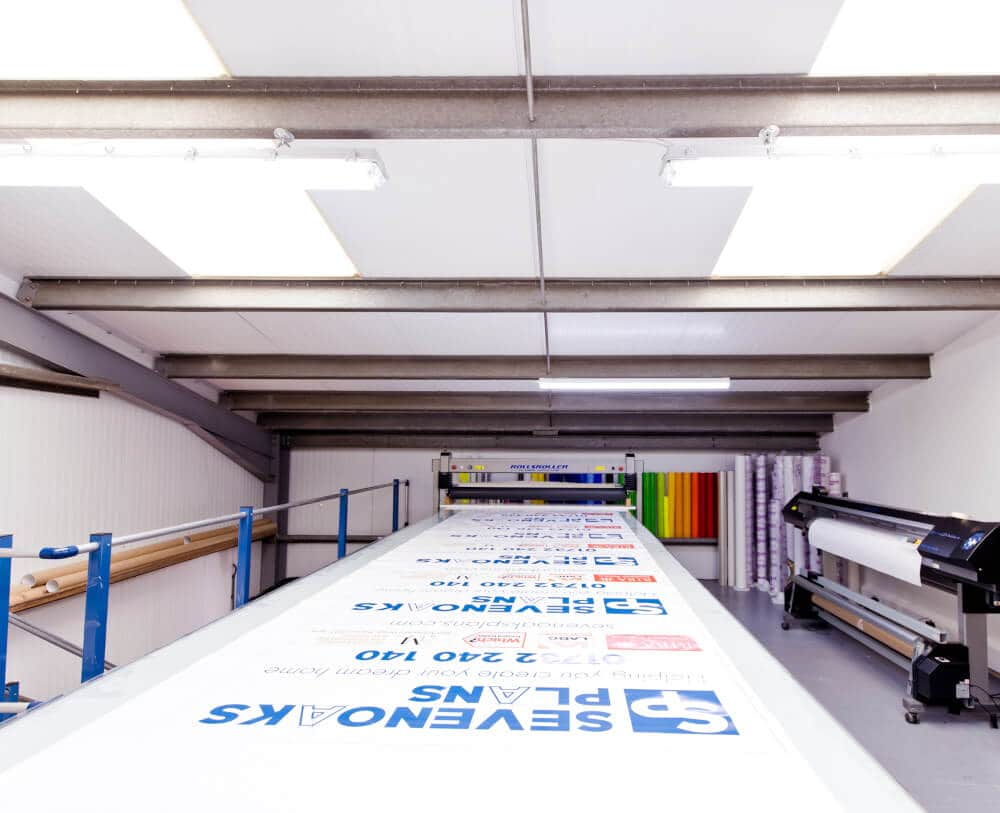 A glimpse into our sign making workshop
Your bespoke Worthing signage will be designed and crafted in-house within our state-of-the-art workshop. We utilise industry renowned tools and technology, including printers, laminators and CNC routing machines which allow us to print, coat and cut every sign with expert precision. We only ever provide premium finishes that confidently complement any and every sign.
Talk to us about your Worthing sign ideas
Our signage services can provide a solution for every business, and your Worthing company could be next! All you need to do is get in touch. Give us a call on 0800 772 3977, send us an email at hello@signmakersuk.com or fill out our contact form and we will get back to you within 24 hours.
The process of creating your sign in Worthing
Bring your signage ideas to life in Worthing
Your bespoke signage solution is just a conversation away. Give us a call on or 0800 772 3977 email us at hello@signmakersuk.com today.