Stand out from your competition with bespoke 3D signage
3D signs
Are you looking for a way to ensure that your business stands out? Perhaps you are seeking a way to introduce a premium feature to your premises. Whatever your requirements may be, you can make an impact with bespoke 3D signage. The options are endless, with a range of materials available for use including metals and acrylic. Our equipment and knowledge can also ensure that each material is suitable for external installation. Introduce a premium, long-lasting 3D sign to your premises, and make a striking first impression that lasts.
Your choice for 3D sign makers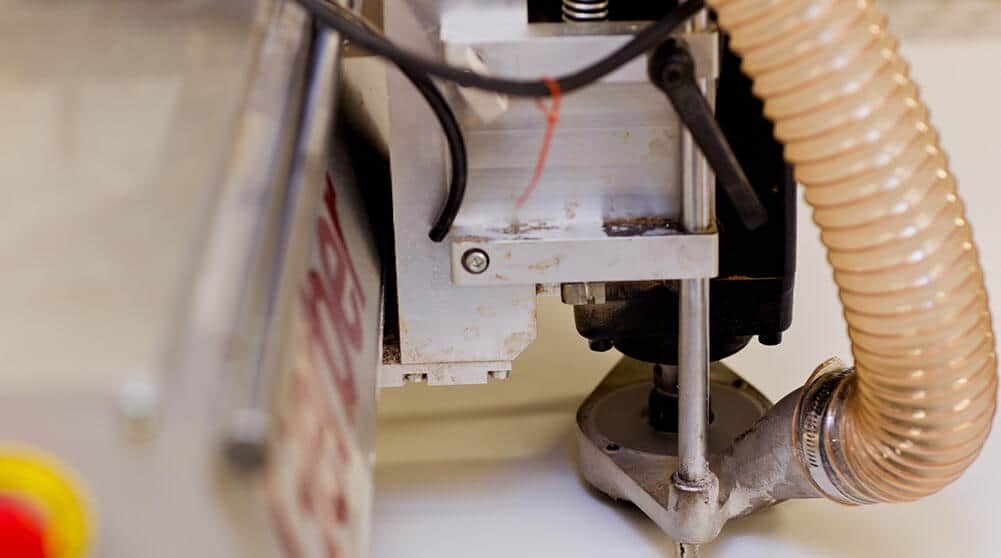 State-of-the-art equipment
Our comprehensive 3D sign production services all take place in-house. Our state-of-the-art workshop is home to a range of high-quality equipment including our vinyl printers and CNC routing machines, allowing us to print any brand colour and contour cut any rigid substrate with expert precision.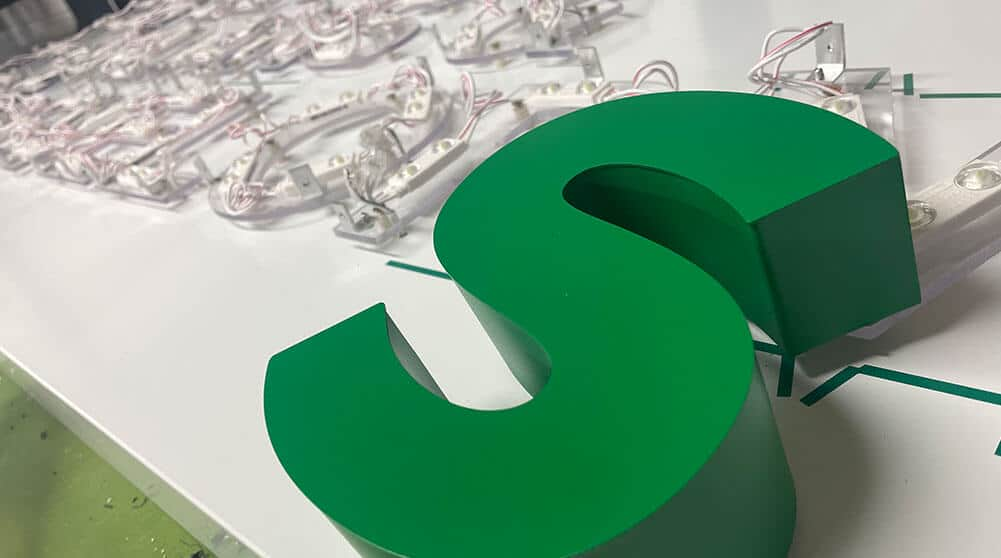 Durable designs
The materials we use to create bespoke 3D signage solutions are extremely versatile and are safe for installation both internally and externally. Any external signage is constructed in a way that ensures it remains durable against whatever the UK weather will throw at it, including moisture and UV elements.
Expert installation
Our qualified installation team will carry out the fitting of your 3D signage at your premises. No matter its location, size, or height, you can rest assured that your sign will be secure and that any electrical components will be sound.
Your 3D sign options
3D Lettering :

Flat cut letters
Built up letters
Push-through letters
Sign trays

Projecting and Totem signs
3D signs: A solution for all locations
The benefits of 3D signage stretch across a range of industries. The versatility of our design and production work allows us to create a tailor-made sign that blends in with existing branding of your shop, attracts footfall to the entrance of your salon, or helps your pub or bar to stand out from the competition on the high street. Create a positive first impression that lasts and hold onto your premium 3D signage solution with pride for the long run.
Have a sign-related question?
If there's something you'd like to know about our bespoke sign creation process, consult our convenient FAQs. We strive to make everything simple and straightforward for our customers.
Arrange your 3D wall sign
Is your business lacking the visual and practical benefits of a 3D wall sign? With our expertise, we can tailor our work to your specific requirements – so get in touch! Give us a call on 0800 772 3977 or send an email to hello@signmakersuk.com and we will be happy to get your signage project underway.