Sign makers in Basingstoke
Specialist sign production, tailored to your Basingstoke business
Are you looking for a way to boost your Basingstoke business? Here at Sign Makers UK, our sign makers in Basingstoke specialise in designing and producing signage solutions that transform those out-of-reach visions into an effective and durable reality. Every sign we produce remains unique to our customers' individual requirements, and you can see our work scattered throughout Basingstoke, from Festival Place to Churchill Way West. Irrespective of your business type or whether you are based in an office or retail setting, your branding will be in safe hands with our team on your side. For more information, call 0800 772 3977.
Explore the possibilities for your signs in Basingstoke
With our expertise, we can transform your commercial signage visions into a visually effective and durable reality. Our bespoke sign solutions can be tailored to businesses in any sector, from salons to pubs and bars, and the range of materials available deliver multiple opportunities.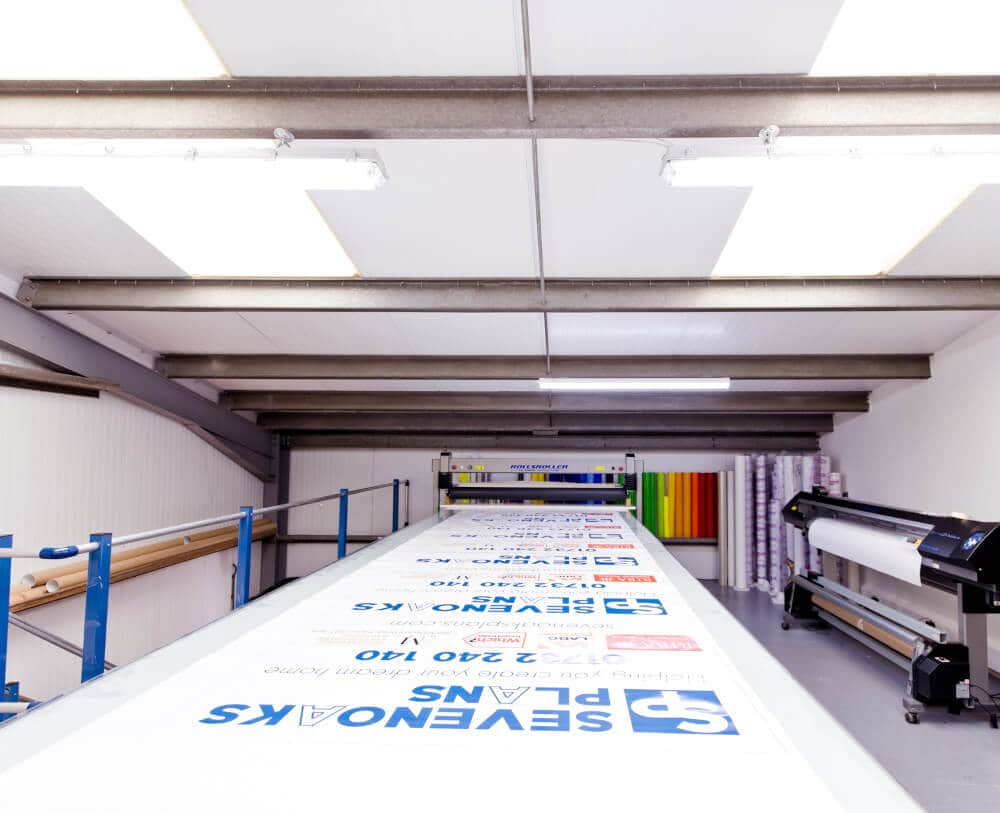 A glimpse into our sign making workshop
The design and creation of your Basingstoke signage will all take place in house. Our state-of-the-art workshop is home to a range of industry renowned tools and technology which provides every sign with a premium finish, no matter their size, shape or design. Our printers, laminators and CNC routing machine allow us to print, coat and cut with extreme accuracy.
Talk to us about your Basingstoke sign ideas
Are you looking for a way to take your Basingstoke business to the next level? Our signage services have the solution for you – all you need to do is get in touch! Give us a call on 0800 772 3977, send us an email at hello@signmakersuk.com or fill out our contact form and we will get back to you within 24 hours.
The process of creating your sign in Basingstoke
Bring your signage ideas to life in Basingstoke
Arrange a signage solution custom designed to fit in with your business today. Give us a call on 0800 772 3977 or send us an email at hello@signmakersuk.com.