Introduce your Essex business to new possibilities with the installation of a unique signage solution. Here at Sign Makers UK, we provide a comprehensive service that can be tailored to companies in any sector and with any requirement, from retail to pubs and bars. We have already injected our expertise into businesses across Essex, from those on Mount Hill in Halstead, to those on Broadmayne in Basildon. Could your business be next? Find out how we can help you by calling 0800 772 3977 today.
Explore the possibilities for your signs in Essex
With our expertise and skillset, turning your visions into a high-quality reality is a specialist skill we hold. Our signage solutions can be tailored to any request for businesses in every sector. Our range of materials will introduce a range of opportunity for your Essex company. Take a look at the possibilities awaiting you…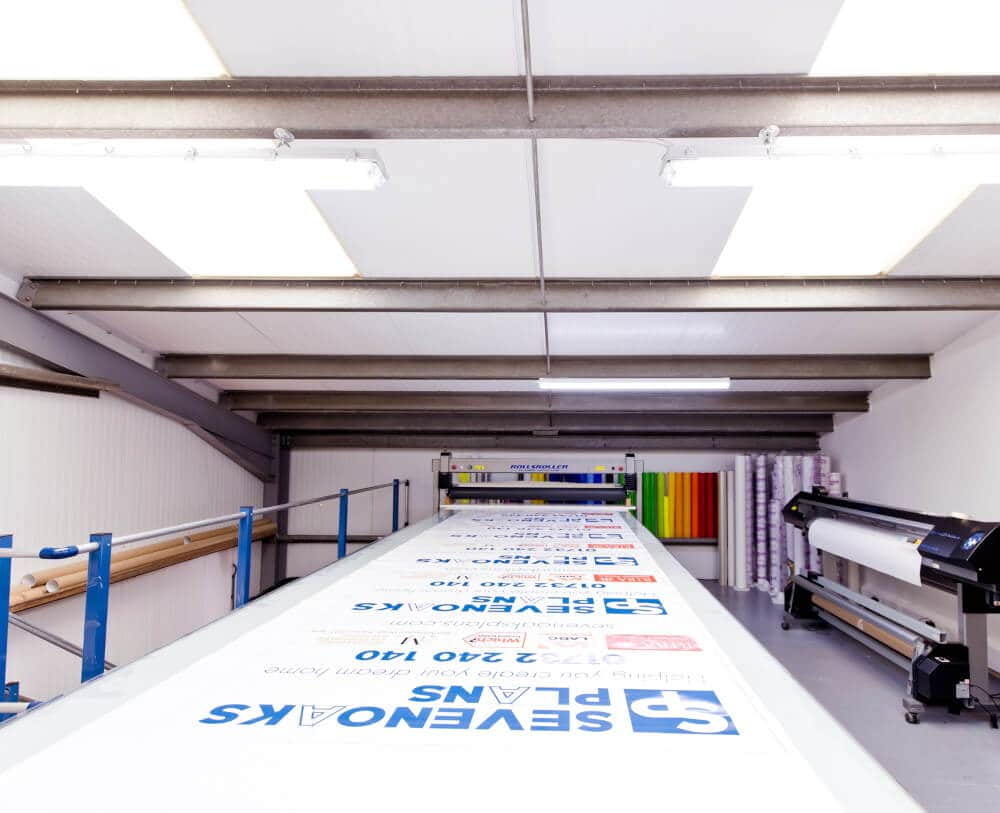 A glimpse into our sign making workshop
When it comes to bespoke signage for your Essex business, you can rest assured that it will be designed and produced in-house. Our state-of-the-art workshop is home to a range of industry renowned equipment, including our printers, laminators and our CNC routing machine, which allow us to print, coat and cut with a premium finish that complements any design.
Talk to us about your Essex sign ideas
If you know that your Essex business would benefit from unique signage, you've come to the right place. Our team want to see your business succeed just as much as you – all you need to do is get in touch. Give us a call on 0800 772 3977, send us an email at hello@signmakersuk.com or fill out our contact form and we will get back to you within 24 hours.
The process of creating your sign in Essex
Bring your signage ideas to life in Essex
Introduce creativity to your brand, and reap the benefits of increased recognition. Give us a call on 0800 772 3977 or email us at hello@signmakersuk.com to see how we could tailor our services to help you.