Boost your branding and allow your London business to attract the attention it deserves with the installation of bespoke signage, designed and created with your business in mind. At Sign Makers UK, we specialise in creating signage solutions for an array of requirements, and any sector. From retail to pubs and bars, the benefits of our signage services are boundless. Find out for yourself by calling 0800 772 3977 today.
Explore the possibilities for your signs in London
At Sign Makers UK, we pride ourselves on our ability to transform the visions of London business owners into a high quality reality. The expertise we hold provides a range of possibilities, and the materials we can use delivers possibilities some may have never considered. Let's take a look…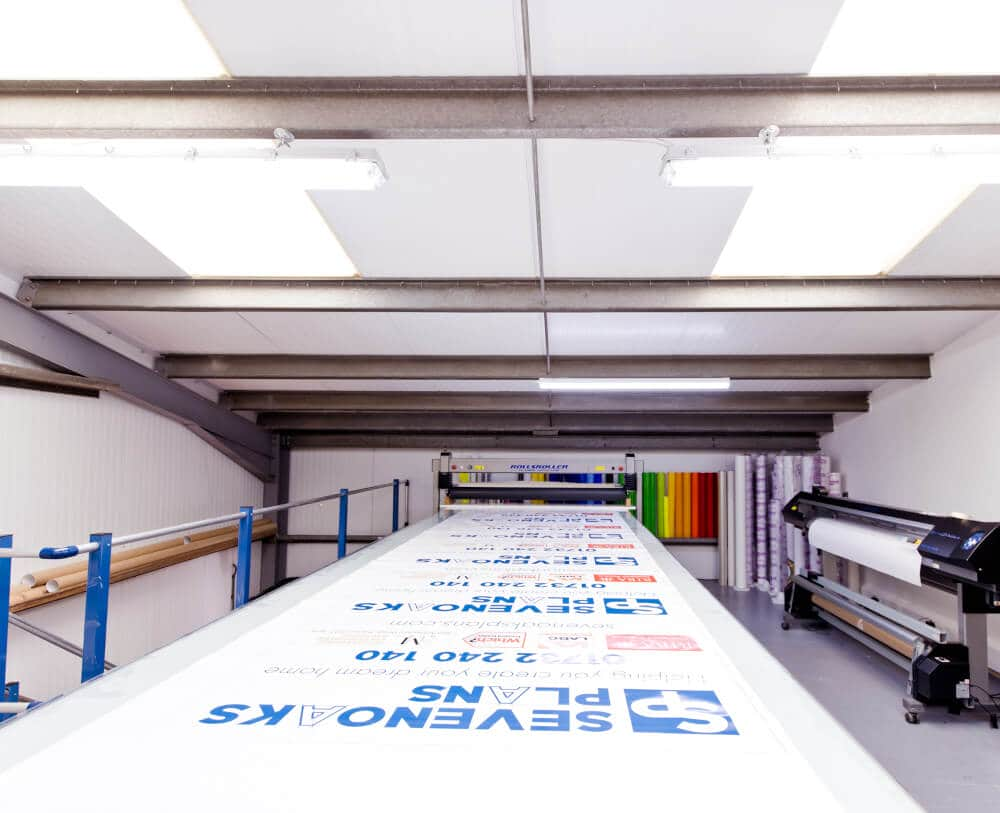 A glimpse into our sign making workshop
Every commercial sign we produce for businesses in London is designed and created in-house within our state-of-the-art workshop. The industry renowned equipment we use ensures that every sign is provided with a premium finish that complements any design. We partner our expertise with our printers, laminators and CNC routing machine, which allow us to cut, coat and contour with extreme precision.
Talk to us about your London sign ideas
The tie to welcome new possibilities to your London business is now. With our bespoke signage services, we can partner you with a solution that exceeds any expectations you hold. Kickstart the process today by getting in touch with our team. Give us a call on 0800 772 3977, send us an email at hello@signmakersuk.com or fill out our contact form and we will get back to you within 24 hours.
The process of creating your sign in London
Bring your signage ideas to life in London
Get in touch with our team to discuss the possibilities for your custom signage. Your business-booming solution is just a conversation away! Give us a call on 0800 772 3977 or email us at hello@signmakersuk.com to see how we could tailor our services to help you.