Stand out from the crowd with a bespoke metal sign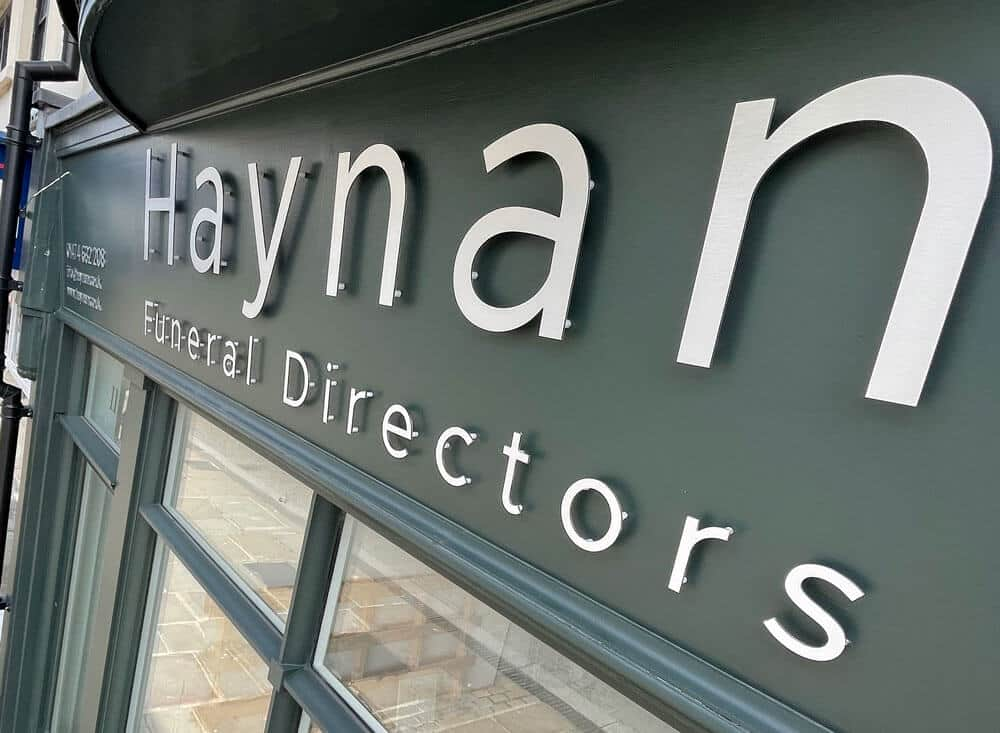 Metal signs
When it comes to your branding, are you confident in your ability to remain distinctive? With unique metal signage, you can be. Introduce a premium element to your business, whether it be a salon or restaurant, and hold an established presence in your area. With the anti-corrosion qualities found in the metals we use, such as stainless steel and aluminium, you can depend on your high-quality metal sign to stand strong all year round, no matter the weather.
Specialist metal sign makers
With our comprehensive sign making services, all production is in-house. From our design and planning stage through to production, we will use our expertise and precision to create a high-quality, long-lasting metal signage solution for your business. Once you reach out to us, we will kickstart your project. Our varied methods of communication ensure we understand your unique requirements and preferences, allowing us to creatively transfer them into a reality We work collaboratively and will never take the reins unless you request us to. We will utilise top-of-the-range equipment to produce quality signage with care and precision before arranging for our qualified installation team to install safely on your premises.
Your metal sign options
We offer a wide range of metal sign options and finishes, allowing you to create a sign that's as unique as your business. Depending on the application and the material you've chosen, you'll be able to choose from painted, textured, vinyl, and printed finishes to create your perfect design.
Stainless steel
Aluminium
Aluminium composite
Bronze
Copper
Entice the locals with external metal bar signs
Capture the attention of passing locals with a sign that excels. With premium, durable materials crafted with expertise into a bespoke metal sign for your bar, you can rely on it to excel in quality all year round, no matter the weather. With a limitless range of possible design routes, we can guarantee a long-lasting solution for every option. Choose from a range of acrylic or powder coating colours to tie in with your branding or add an element of vibrancy to your exterior. Separate your business from the crowd and stand with confidence in the presence of your sign.
Liven up your interior with metal pub signs
Whilst the durability of metal signs can create the ideal material for external display, they can also provide a premium feel for your interior. The design options are endless. Whilst we design and produce a unique sign to meet your bespoke requirements, you have the ability to choose a colour that complements your pub's interior by combining your metal sign with pigmented vinyl or a bespoke powder coating. Our metal signs provide the ability to bring your décor to life with vibrancy or to create a relaxed environment with a sleek design – the options are limitless.
Looking for something different?
We're here to meet all your bespoke sign requirements. Explore some of the other options that are available for you to choose from.
Have a sign-related question?
If there's something you'd like to know about our bespoke sign creation process, consult our convenient FAQs. We strive to make everything simple and straightforward for our customers.
Arrange your custom metal sign
Are you keen to have your own bespoke metal signage? You've come to the right place! Get in touch with any questions you have by calling 0800 772 3977 or emailing us at hello@signmakersuk.com.