Sign makers in Canterbury
When it comes to building and strengthening your brand, you will want to be confident in your presence and the environment you work within. Here at Sign Makers UK, our signage solutions provide businesses across Canterbury with bespoke signage solutions for an array of requirements. From retail to offices, companies from Whitefriars to Cotton Road have benefitted from our internal and external signage services. To find out how we can tailor our services to your Canterbury business, call us on 0800 772 3977.
Explore the possibilities for your signs in Canterbury
Our expertise can deliver signage solutions for Canterbury businesses in any sector, from salons to pubs and bars. The range of materials we use provides a multitude of opportunity. Take a look at the possibilities awaiting your business…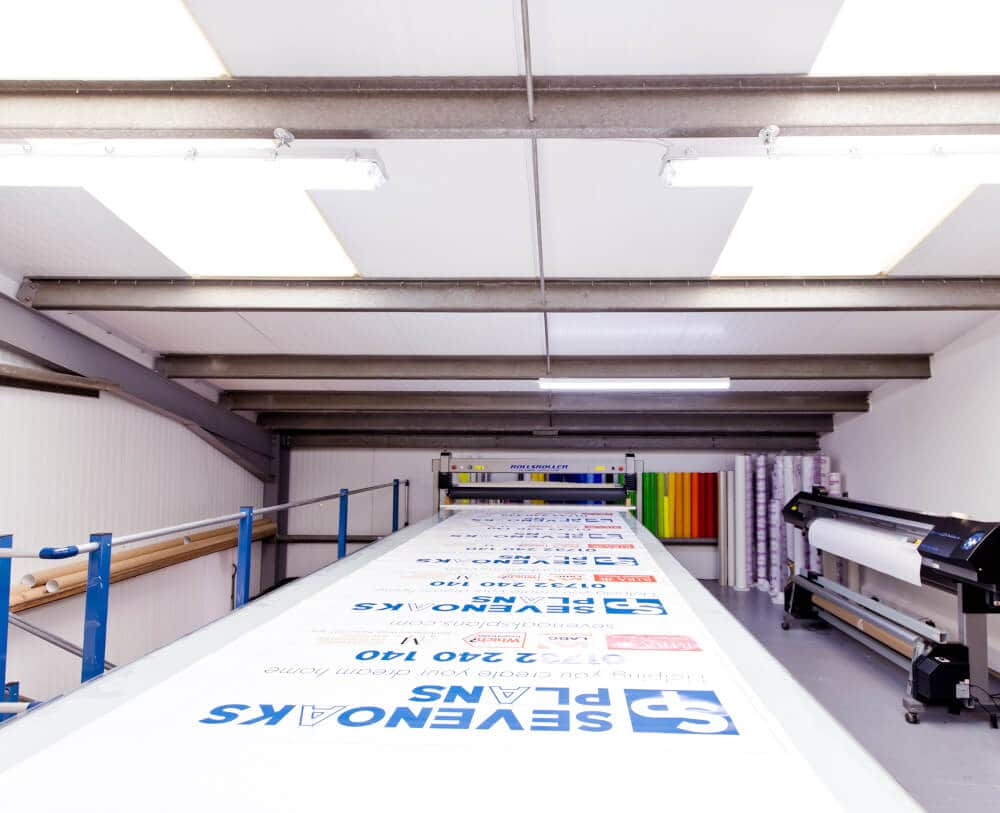 A glimpse into our sign making workshop
When it comes to the design and creation of your Canterbury sign, everything happens in house. Our state-of-the-art workshop is our pride and joy, and is home to a variety of industry renowned tools and equipment. This includes our printers, laminators and CNC routing machine, which each allow us to print, protect, cut and contour with expert precision. No matter the shape, size, design or material, every sign will undergo a process that provides it with a premium finish.
Talk to us about your Canterbury sign ideas
Do our custom signage services sound like something your Canterbury business could benefit from? Get in touch, and we will be happy to provide you with advice and guidance that allows you to achieve the highest quality signage. Give us a call on 0800 772 3977, send us an email at hello@signmakersuk.com or fill out our contact form and we will get back to you within 24 hours.
The process of creating your sign in Canterbury
Bring your signage ideas to life in Canterbury
Explore the possibilities that custom signage could bring to your business today. All you need to do is get in touch! Call us on 0800 772 3977 or send us an email at hello@signmakersuk.com.