When it comes to your Surrey business, blending in with the crowd just isn't an option. With our unending range of bespoke signage solutions, this can be a worry of the past. Businesses throughout Surrey, from those on the High Street in Woking to those on Town Hill in Lingfield, have reaped the benefits of our comprehensive signage services. From those in the retail sector to commercial office blocks, our service can produce a high quality solution for every requirement. Find out what we can do for your business by calling 0800 772 3977.
Explore the possibilities for your signs in Surrey
As a team, our speciality is evolving your visions into a corporate reality. Our bespoke signage solutions can be tailored to any requirement, and Surrey companies within any sector, with our range of high quality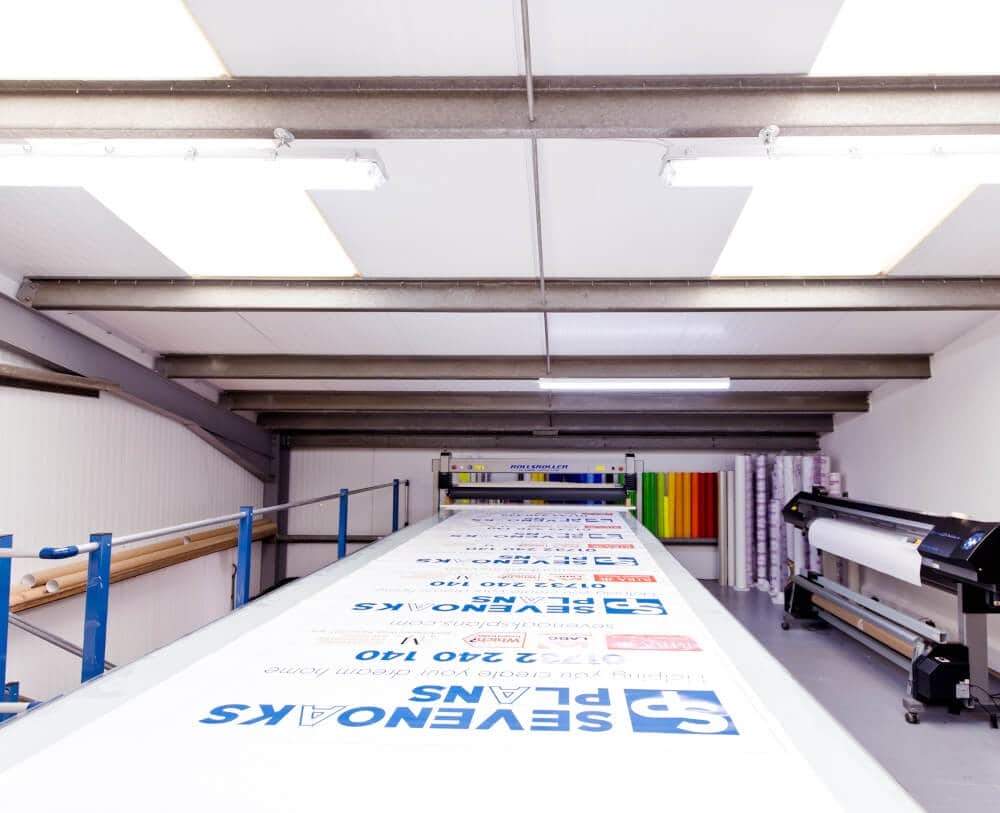 A glimpse into our sign making workshop
Each bespoke sign we create for Surrey businesses are produced within our state-of-the-art workshop. By using industry renowned equipment, we only ever produce signage of the highest quality. Our specialist printers, laminators and CNC routing machines allow us to print, protect, cut and contour with expert precision, providing a finish that complements every design.
Talk to us about your Surrey sign ideas
Open your Surrey business to new possibilities with bespoke signage solutions for every requirement. Give us a call on 0800 772 3977, send us an email hello@signmakersuk.com or fill out our contact form and we will get back to you within 24 hours.
The process of creating your sign in Surrey
Bring your signage ideas to life in Surrey
Your bespoke signage service is just a conversation away. Give us a call 0800 772 3977 or email us at hello@signmakersuk.com to see how we could help your business.