Sign makers in West Sussex
Specialist sign production, tailored to your West Sussex business
It can be difficult to make your business stand out from the competition, especially in a town or city with many other businesses. A well-designed and eye-catching sign is a great way to draw attention to your business and set it apart from the competition. However, most signs are either off-the-shelf or not designed with you in mind. Our sign makers in West Sussex create unique signage solutions that are tailored specifically for your business and requirements. We work with you to design a sign that is not only visually appealing but also meets all your specific needs.
Explore the possibilities for your signs in West Sussex
You want to increase brand visibility and create an attractive, durable signage solution for your West Sussex business but you're not sure where to start. A well-designed and strategically placed sign is one of the most effective ways to improve brand visibility and attract new customers. However, with so many options available it can be hard to know where to start. Sign Makers UK has the experience and expertise necessary to provide a signage solution that perfectly represents your business. We specialise in a wide range of sign types and materials, so we can guarantee that your signs will be both beautiful and durable.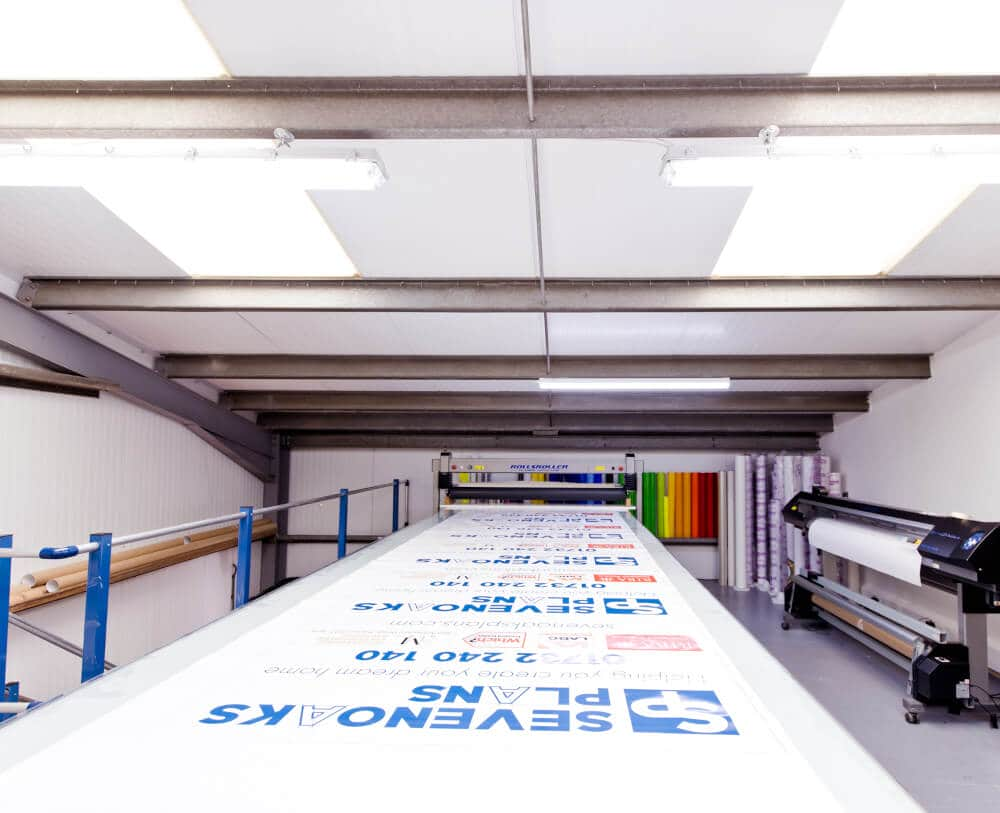 A glimpse into our sign making workshop
It can be hard to know what goes into making a good sign. You might not have the time or knowledge to create a professional-looking sign on your own. Signs are an important part of any business but they can be expensive and time consuming to get right. Plus, you need the right tools and equipment to create a quality sign that will represent your business well. A glimpse into our sign making workshop is the solution for you. Our top-of-the-range CNC routing machines help us create sleek, high-quality signs that represent your business perfectly.
Talk to us about your West Sussex sign ideas
We're happy to help you! To find out how we could make your business more successful, get in touch and let's discuss it. Call us at 0800 772 3977, email hello@signmakersuk.com, or fill out our contact form for a quick response from one of the team members. We'll be happy to answer your questions.
The process of creating your sign in West Sussex
Bring your signage ideas to life in West Sussex
With creativity at the heart of every business, it's important to be creative and innovative. If you want your company stand out from others in its industry, then get in touch with our team today by calling 0800 772 3977 or sending an email to hello@signmakersuk.com.