Sign makers in Wandsworth
Specialist sign production, tailored to your Wandsworth business
You've seen all the other businesses in Wandsworth and you're starting to feel like your business is just like all the others. You need a way to stand out and attract new customers. Standing out from the competition is essential for any business, but it can be difficult to know where to start. Most businesses resort to generic advertising or signage that doesn't really say anything about their company. As expert sign makers in Wandsworth, we can help you create custom signage that will make your business stand out from the rest. We specialise in creating unique and eye-catching signs that will get people's attention and make them want to learn more about your company.
Explore the possibilities for your signs in Wandsworth
You need signage for your Wandsworth business, but you're not sure where to start. Signage is a critical part of any business, yet it can be difficult to know where to start or what will work best for you. At Sign Makers UK, we understand the importance of signage and have a wide range of options available so that you can find the perfect solution for your business. We offer a variety of materials, sign types, and placements so that you can find something that represents your brand while remaining durable and attractive.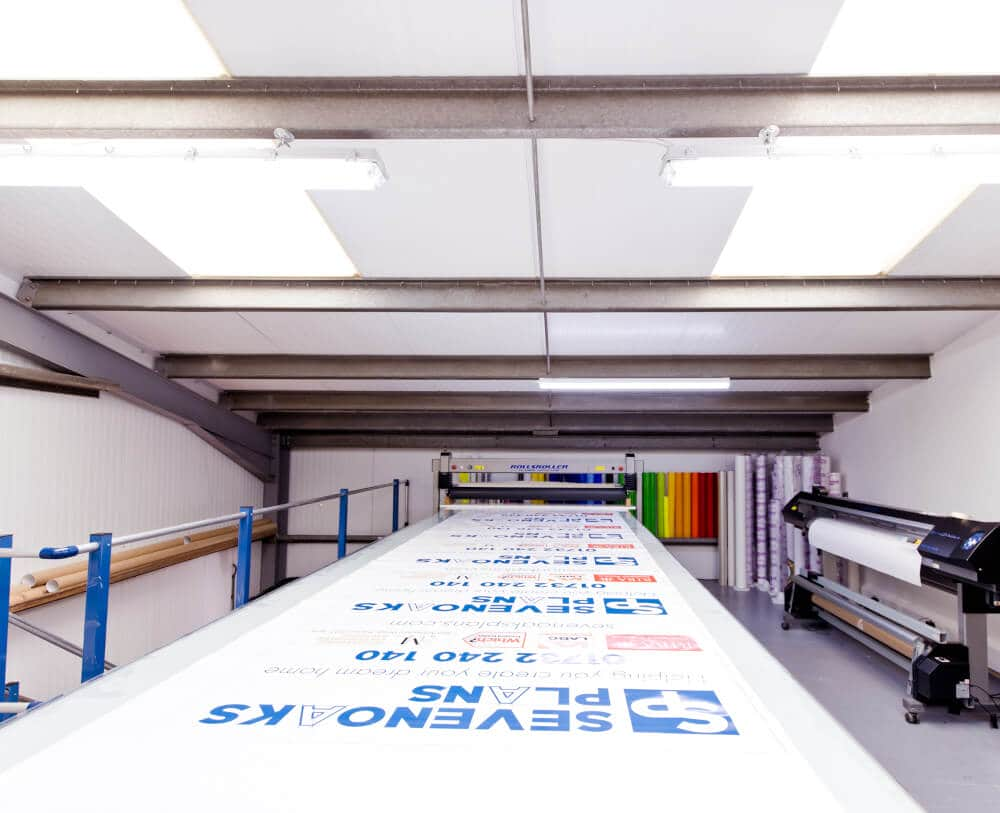 A glimpse into our sign making workshop
There are a lot of factors that go into making a great sign, from the design to the materials used. And if you're not sure what to look for, it can be hard to know who to trust with your sign creation. We understand the importance of quality signage, which is why we have a team of experts in-house who use only the latest equipment and technology to create stunning signs that will make your business stand out. From our CNC routing machine that cuts and contours with precision, to our top-of-the-range printers and laminators, we have everything you need for a perfect finish every time.
Talk to us about your Wandsworth sign ideas
With our experience and expertise, we can help brands like yours stand out. Don't hesitate to get in touch with us if you need any signage services! Call 0800 772 3977, email hello@signmakersuk.com, or just fill out our form. One of our expert sign makers in Wandsworth will respond to discuss your requirements.
The process of creating your sign in Wandsworth
Bring your signage ideas to life in Wandsworth
Create a vision for your business that stands out from the crowd. You've got creative ideas in mind, don't you? Give us call on 0800 772 3977 or email hello@signmakersuk.com to see how our sign makers in Wandsworth can help make them happen!