Specialist sign production, tailored to your Sevenoaks business
You've seen all the other businesses in your area and you're starting to feel as though you blend in with the rest. You need a way to set yourself apart and attract more customers. Standing out from the competition is essential in any business, but it can be difficult to know where to start. Most businesses rely on generic signage that can be found anywhere. Our sign makers in Sevenoaks can help you create custom signs that are unique to your business and will turn the heads of locals in all the right ways. Our specialist services include design and installation, so you can be sure that you're getting a signage solution that is more than you could envision.
Explore the possibilities for your signs in Sevenoaks
Signage is an important part of any business, yet it can be difficult to know where to start or what type of signage will be most effective. At Sign Makers UK, we take the time to understand your business and its needs before designing and manufacturing the perfect signs for you. With a wide range of sign types available, we can provide a signage solution for every need and placement.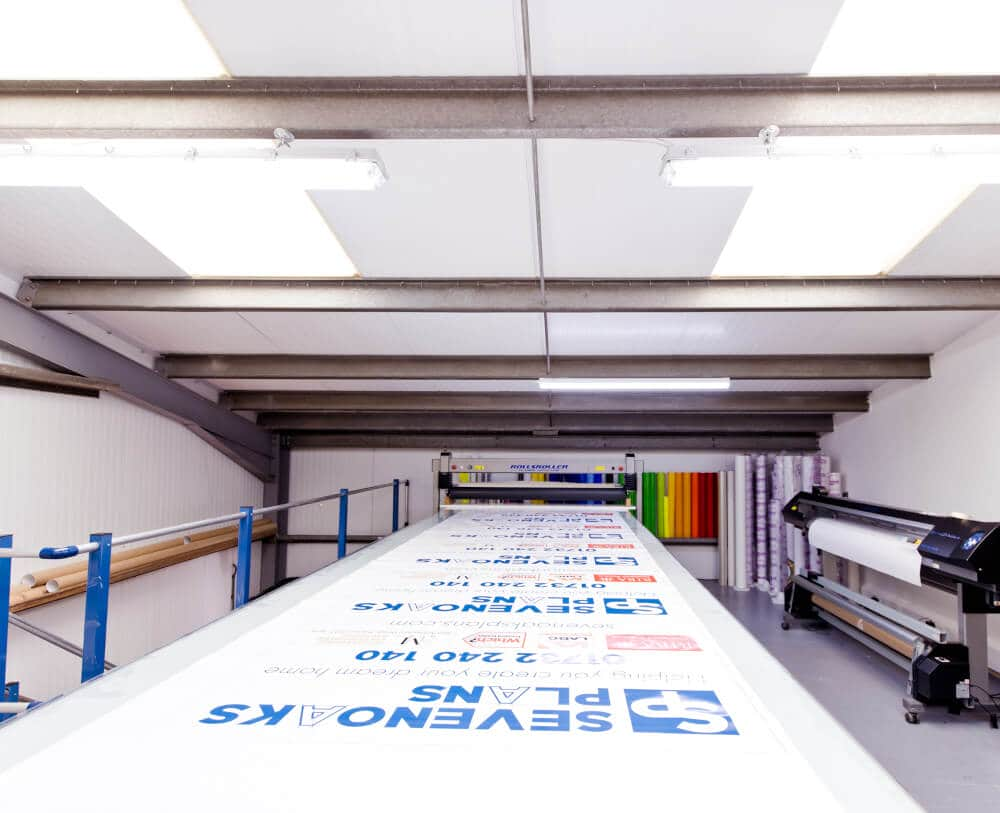 A glimpse into our sign making workshop
You need a sign, but you're not sure where to start. Sign making can be a complex process – there are so many options and variables to consider. How do you know that the sign you choose will be perfect for your business? A glimpse into our sign making workshop will set your mind at ease. We take the time to understand your needs and wants, and then create a sign that is perfect for your business. Our team of experts use state-of-the-art equipment to ensure a quality finish every time.
Talk to us about your Sevenoaks sign ideas
If you're looking for expert sign makers in Sevenoaks you've come to the right place! To find out how we could help you, get in touch and let's discuss your requirements. Give us a call on 0800 772 3977 or email hello@signmakersuk.com or fill out our contact form.
The process of creating your sign in Sevenoaks
Bring your signage ideas to life in Sevenoaks
Create your own one-of-a kind products with Sign Makers UK. We can help you get creative and stand out for all the right reasons! Contact us today by calling 0800 772 3977 or emailing hello@signmakersuk.com.