Sign makers in Portsmouth
Specialist sign production, tailored to your Portsmouth business
It can be difficult to make your business stand out from the rest, especially if you're in a competitive industry or location. Standing out is essential for any business – it's what gets customers through the door. And if you're not doing anything different than your competitors, then you're already behind.  Our sign makers in Portsmouth can help give your business an edge with custom signage that is designed and installed specifically for your needs. Our team of specialists will work with you to create a sign that is more than just a logo on a piece of paper – it will be an extension of your brand and personality that catches the eye and leaves a lasting impression.
Explore the possibilities for your signs in Portsmouth
Quality signage is essential for any business. It's the first impression customers have of your company, and it can set the tone for the entire interaction. Sign Makers UK has years of experience in the sign industry, so we know how to create signage that not only looks great but also stands up to wear and tear. We offer a wide range of materials, sign types, and placements so you can find the perfect solution for your Portsmouth signs.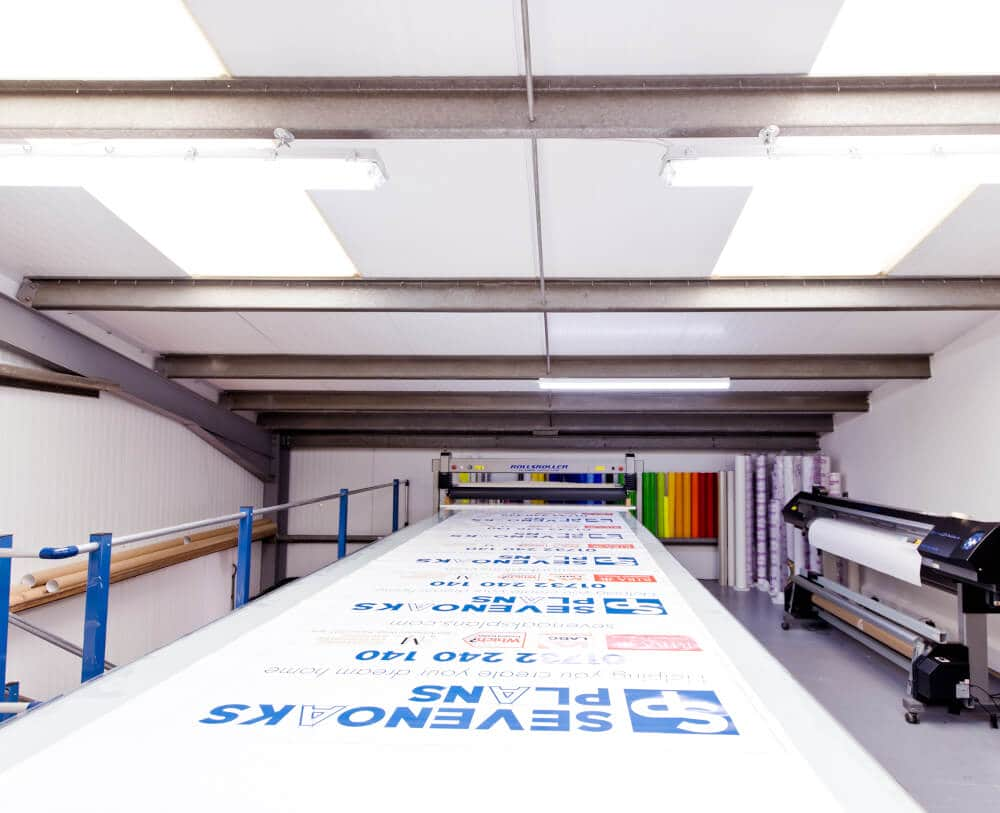 A glimpse into our sign making workshop
It can be hard to find a good sign maker who can handle all your needs, from design to production. Not only do we have the equipment and experience to take on any sign project, but our team is passionate about delivering perfect results every time. We'll work with you to create a design that's perfect for your business and then produce it using the latest technology. A glimpse into our sign making workshop shows just how serious we are about signage. From start to finish, we take care of everything in-house so that you're guaranteed a top-quality product that will help your business stand out from the competition.
Talk to us about your Portsmouth sign ideas
Signage is an essential part of any business, and you can bet that our team of sign makers in Portsmouth has got your back. Whether it's customising logos or creating new ones from scratch – we're here for the long haul! Give us a call on 0800 772 3977, email hello@signmakersuk.com, or fill out our contact form online today!
The process of creating your sign in Portsmouth
Bring your signage ideas to life in Portsmouth
We're ready to bring creativity, flexibility, and an innovative approach so you can stand out for all the right reasons. Get in touch with us on 0800 772 3977 or email at hello@signmakersuk.com today!