Sign makers in Milton Keynes
Specialist sign production, tailored to your Milton Keynes business
You've seen all the other businesses in your area and you're starting to feel as though you blend in with the rest. You need a way to set yourself apart and attract attention in all the right ways. Standing out from the competition is essential for any business, but it can be difficult to know where to start. Often, businesses will resort to generic advertising or off-the-shelf products that don't really reflect their unique brand. Sign makers in Milton Keynes can help you create custom signage that is designed specifically for your business. Our team of specialists will work with you to create a signage solution that is more than you could have imagined – something that truly stands out and attracts attention.
Explore the possibilities for your signs in Milton Keynes
Signage is one of the most important and effective forms of marketing, yet it's often overlooked or underestimated. It's a physical representation of your business that can be seen by customers and potential customers alike. Look at our portfolio and see the amazing results we've been able to achieve for other businesses just like yours. We have the experience and expertise to create signage that will represent your business in the best possible way.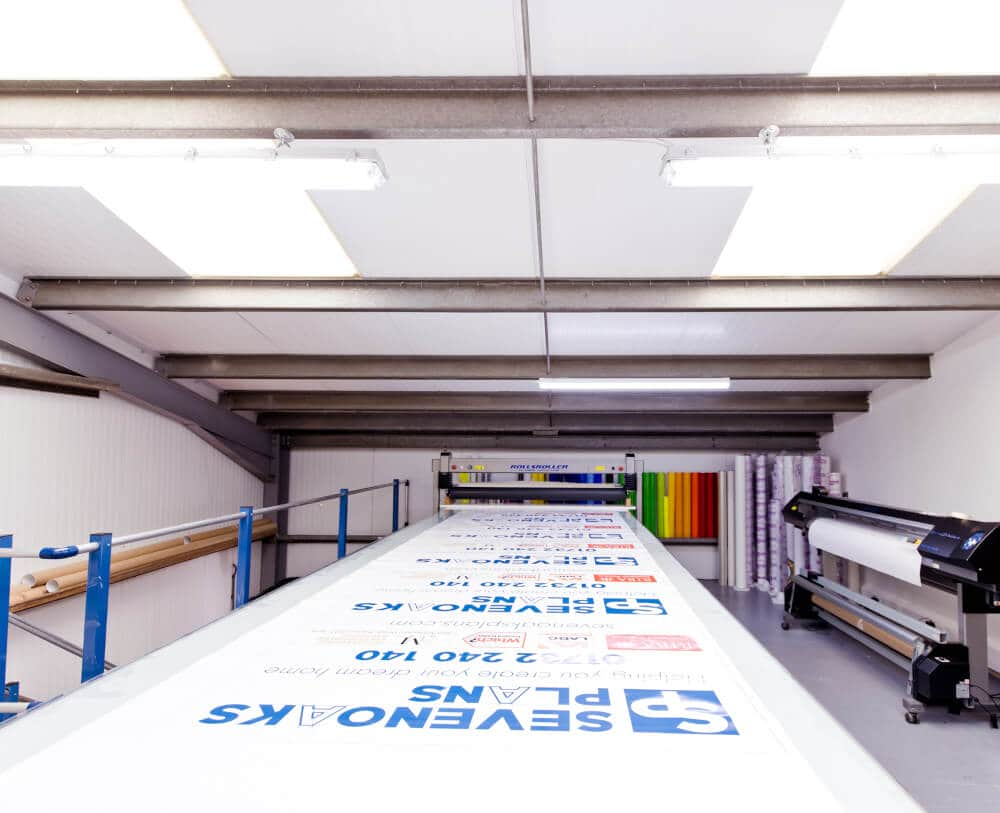 A glimpse into our sign making workshop
You need a sign, but you're not sure where to start. You've heard horror stories about people ordering signs online and getting something that's nothing like they wanted. It's easy to feel overwhelmed when you need a sign. There are so many options out there, and it can be hard to know who to trust. A glimpse into our sign making workshop will put your mind at ease. We take pride in our work, and we want you to be happy with the final product. Our team of experts will help you create the perfect sign for your business or event.
Talk to us about your Milton Keynes sign ideas
Why not get in touch and let us help you find a solution for your signage needs? You can contact the team at Sign Makers UK by calling 0800 772 3977, emailing hello@signmakersuk.com, or filling out our contact form so we will be able to discuss what's best suited for you!
The process of creating your sign in Milton Keynes
Bring your signage ideas to life in Milton Keynes
Creativity is a powerful force in business, and it's time you started using that power to your advantage. Sign Makers UK can help! Give us call on 0800 772 3977 or email hello@signmakersuk.com to see what kind of design would best suit your needs.