Sign makers in Kensington
Specialist sign production, tailored to your Kensington business
You want your business to be the one that everyone talks about, but you're not sure how to make it happen. Standing out in today's competitive market is more difficult than ever. If you want your business to be successful, you need to find a way to differentiate yourself from the rest. Sign makers in Kensington can help you do just that. We specialize in delivering unique and eye-catching signage solutions that will set your business apart from the competition. From retail signs to office signage, we have a solution for every need.
Explore the possibilities for your signs in Kensington
Signage is a critical part of any business, yet it can be difficult to know where to start or what will work best for you. Not only do you need the sign itself, but also the design and materials that will make it both effective and durable. Sign Makers UK is here to help. With years of experience in the signage industry, we can provide a solution for every need. We have a wide range of materials, sign types, and placements available so that your signs can perfectly represent your Kensington business.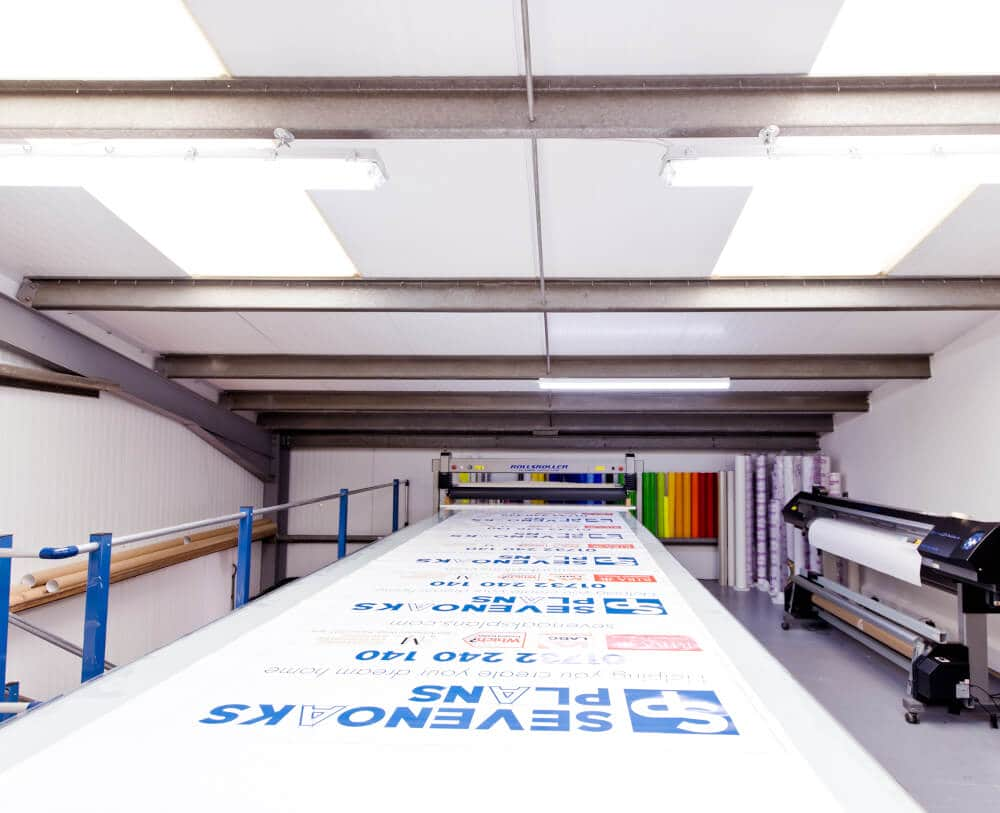 A glimpse into our sign making workshop
A lot of signs making companies outsource their work to cheap third-world countries, which often leads to a poor quality finished product. Not only is this bad for your business image, but it can also be dangerous as poorly made signs can lead to accidents. We believe that every business deserves a top-quality sign that accurately represents their brand, which is why we have our own in-house workshop with state-of-the-art equipment. From CNC routing to laminating, we do it all, so you don't have to worry about the final product.
Talk to us about your Kensington sign ideas
We are leading sign makers and we want to help you create custom signage that will stand out. Get in touch with us today by calling 0800 772 3977, sending an email at hello@signmakersuk.com or filling out our contact form so one of our experts can get back to you within 24 hours!
The process of creating your sign in Kensington
Bring your signage ideas to life in Kensington
When you need a creative edge for your business, call 0800 772 3977 or email us at hello@signmakersuk.com! We can help make sure that the right decisions are made, and everyone knows who's in charge with our top-of-the line services.