Sign makers in Hertfordshire
Specialist sign production, tailored to your Hertfordshire business
You've put a lot of time and effort into your business, but it seems like no one is taking notice. The competition is fierce and it's hard to stand out from the rest. It can be difficult to get your business seen and remembered in today's competitive market. You need an edge, something that will set you apart and make people take notice. Sign makers in Hertfordshire can help you do just that. We create unique, custom signs that are designed specifically for your business. Our signage solutions are eye-catching and memorable and will help you stand out from the competition.
Explore the possibilities for your signs in Hertfordshire
You need signage for your Hertfordshire business but are not sure where to start. Signage is an important part of any business, yet it can be difficult to know where to start or what will work best for you. At Sign Makers UK, we have the experience and expertise to help you create signage that represents your business perfectly. We can provide a wide range of solutions for all types of businesses and all types of signage needs.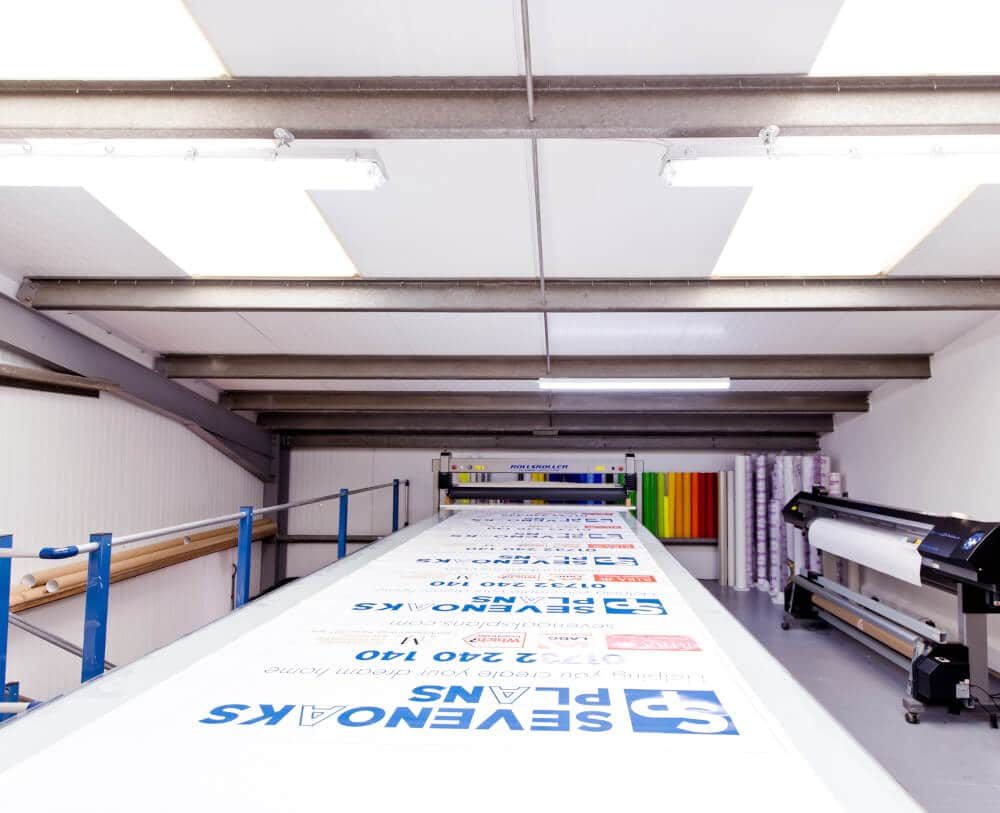 A glimpse into our sign making workshop
Sign making can be a complex and time-consuming process, with many companies outsourcing the work to third-party providers. Not only can this lead to inconsistency in terms of quality and design, but it can also be expensive and slow. We take a different approach. Our sign making workshop is fully equipped to handle any requirement, from simple vinyl lettering to intricate 3D designs. Plus, because everything is done in-house, we're able to turnaround jobs quickly and at a fraction of the cost of traditional sign makers.
Talk to us about your Hertfordshire sign ideas
Unique signage is a great way to make an impact. To find out how our team could help you, get in touch and we will discuss your requirements! Call us on 0800 772 3977 or email hello@signmakersuk.com, fill out the contact form below – it's quick & easy with Sign Machine UK
The process of creating your sign in Hertfordshire
Bring your signage ideas to life in Hertfordshire
Call us on 0800 772 3977 or email hello@signmakersuk.com to see how we can help you bring creativity into your business and stand out from all those other companies that are just like them!