Harrow is a competitive borough and to standout, your business needs an edge. Standing out from the competition is essential but can be difficult without the right tools. Most businesses in Harrow rely on generic signage that doesn't really say anything about their company. Our custom business signs in Harrow is the answer. Our team of specialists will work with you to create a signage solution that is unique to your business and reflects your brand. We have a wide range of products that can be tailored to any need, so you can be sure that you'll stand out from the rest.
Explore the possibilities for your signs in Harrow
Signage is one of the most important aspects of any business, yet it can be difficult to know where to start or what will work best for you. At Sign Makers UK, we have the expertise and knowledge to provide a signage solution that perfectly represents your business. We have a wide range of sign types, materials, and placements available, so you can be sure that your signs will be perfect for Harrow.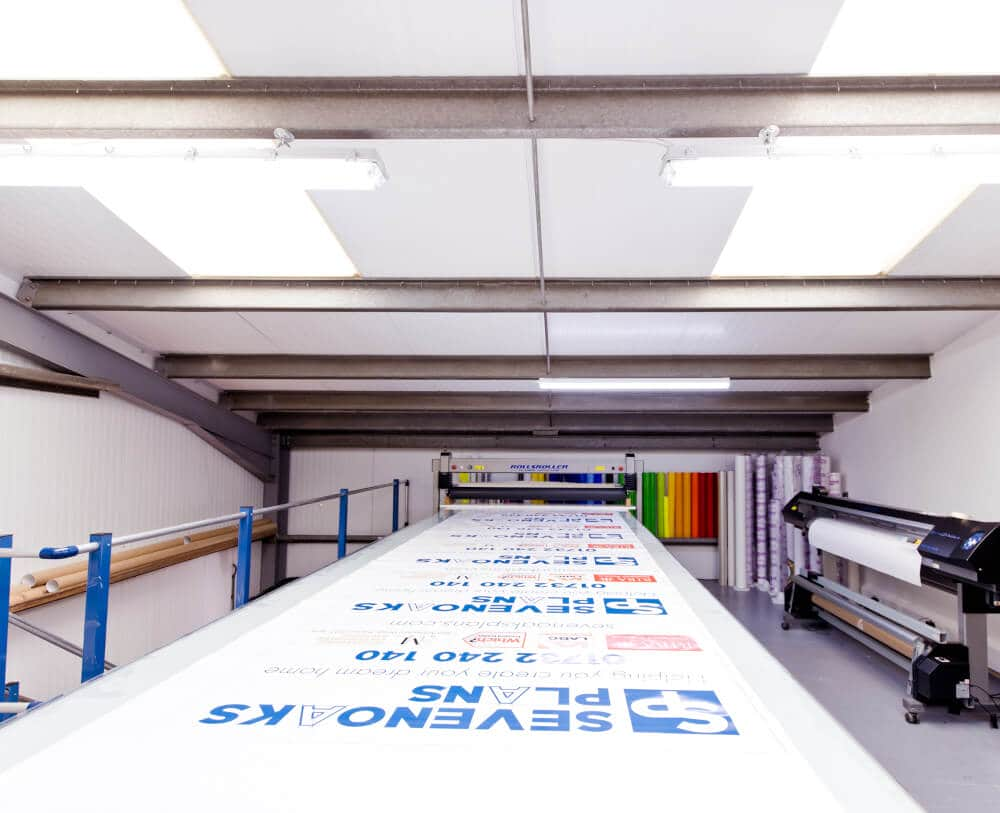 A glimpse into our sign making workshop
You need a sign, but you're not sure where to start. Signs are a critical part of any business, yet they can be difficult and expensive to get right. You need a sign that's high-quality, fits your brand, and is affordable. A glimpse into our sign making workshop will show you that we understand the importance of quality signage. Our workshop is full of the latest equipment and technology, meaning we can create any type of sign for your business quickly and easily. We also have a wide range of finishes available so you can find the perfect look for your brand.
Talk to us about your Harrow sign ideas
Sign Makers UK is here to help you create unique signage for your business! If so, give us a call at 0800 772 3977 or email hello@signmakersuk.com and we will get back within 24 hours with some ideas on how our services could benefit yours
The process of creating your sign in Harrow
Bring your signage ideas to life in Harrow
You can bring creativity and stand out for all the right reasons with our help. Get in touch by calling 0800 772 3977 or emailing us at hello@signmakersuk.com to see how we could make your business more successful!