Specialist sign production, tailored to your Hampshire business
You need an edge over the competition and want to draw in more customers. Standing out is harder than ever with so many businesses vying for attention. How can you make sure your business is seen and remembered? At Sign Makers UK we offer bespoke signs in Hampshire. Our team of specialists will work with you to create a signage solution that is unique to your business and catches the eye of potential customers. From retail signs to office signs, we have a wide range of products that will help your business stand out from the rest.
Explore the possibilities for your signs in Hampshire
You need signs for your Hampshire business but you're not sure where to start. Signage is an incredibly important part of any business, yet it can be difficult to know where to start or what kind of signage will be right for you. At Sign Makers UK, we have a wide range of expertise in all areas of signage. We can provide a signage solution that perfectly represents your business and remains durable and attractive.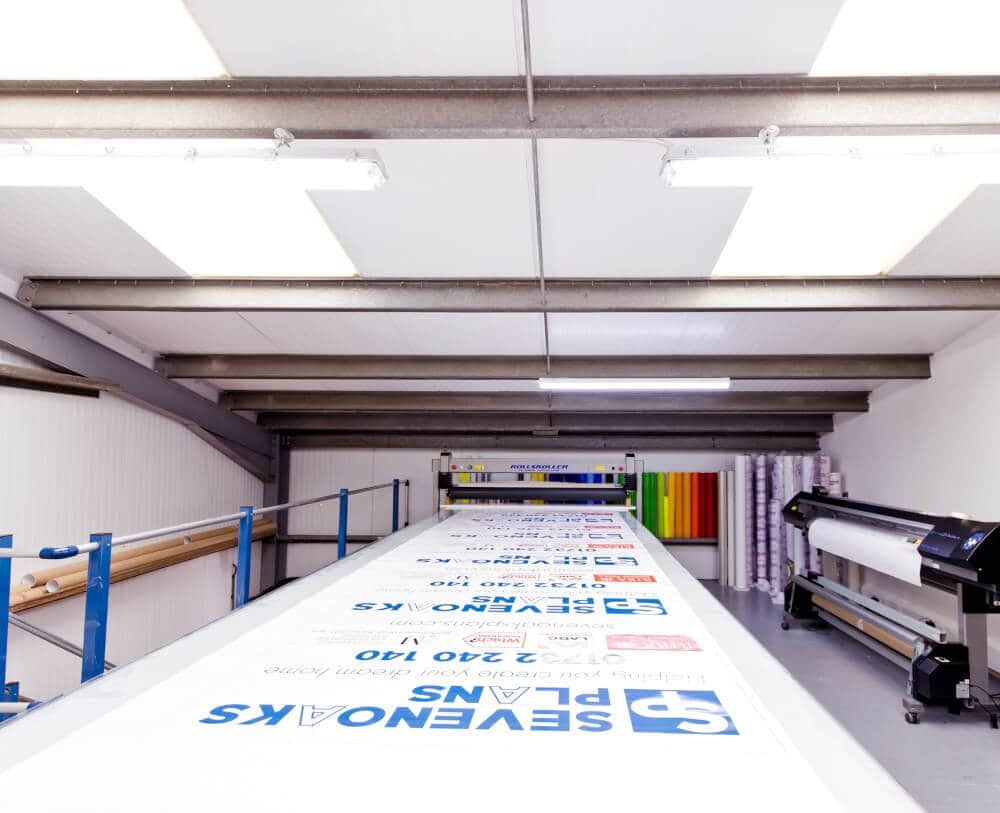 A glimpse into our sign making workshop
We invite you to take a look sign making workshop and see how we do business. We'll take the time to understand your needs and design a sign that meets your specific requirements – no matter how complex they may be. We offer a wide range of materials and finishes, so you can be sure that your sign will perfectly reflect your brand identity.
Talk to us about your Hampshire sign ideas
You don't need to go anywhere else! Sign Makers UK will help you boost your business's visibility with custom-made branding. Call us today on 0800 772 3977 or email hello@signmakersuk.com For more information about our services, please fill out this form
The process of creating your sign in Hampshire
Bring your signage ideas to life in Hampshire
We make your business stand out with creativity and a smile. Give us call on 0800 772 3977 or email us at hello@signmakersuk.com to see how we could help you today!