You need signage but don't know where to start. Signage is an important part of any business, yet it's often one of the last things that's considered. A good sign can make a world of difference and set your business apart from the competition. As experienced sign makers in Fulham, we are experts in signage design and installation, so you can rest assured that you're in good hands. We'll take care of every detail, from creating a design that reflects your brand to installing the sign on-site.
Explore the possibilities for your signs in Fulham
Signage is a critical part of any business, yet it can be difficult to know where to start or what will work best for you. At Sign Makers UK, we have the expertise and experience necessary to provide you with a signage solution that perfectly represents your brand whilst remaining durable and attractive. Look at our portfolio to see some of the possibilities awaiting your Fulham signs.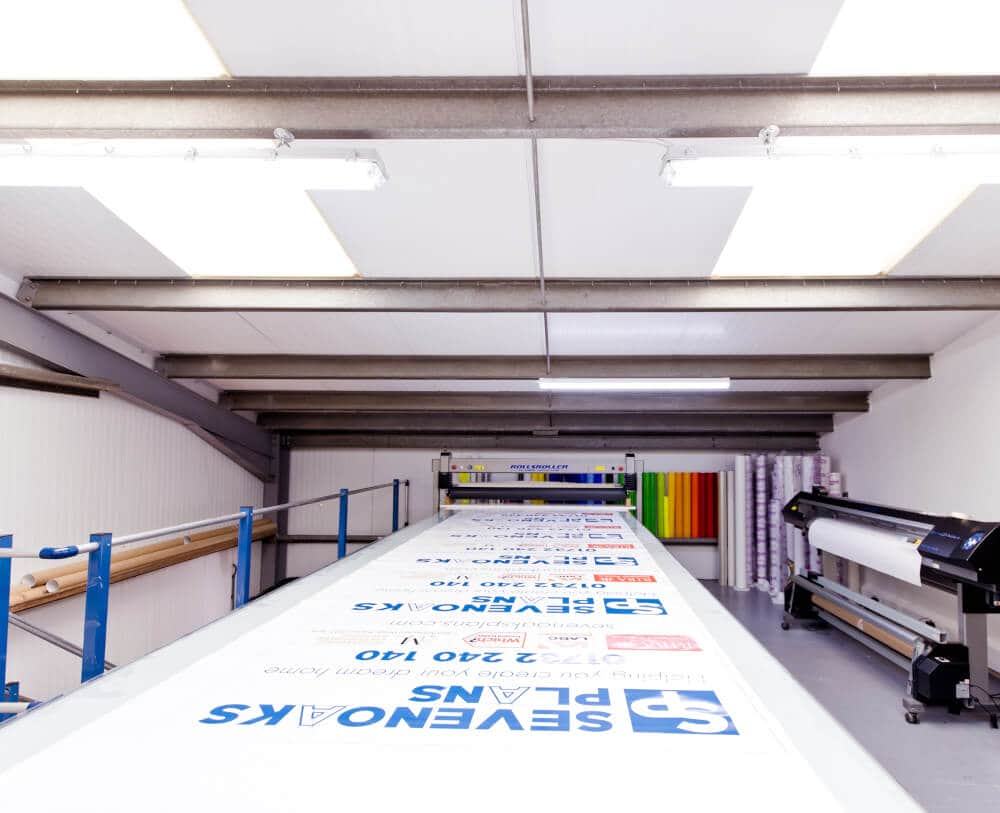 A glimpse into our sign making workshop
Sign making can be a difficult and time-consuming process. You must find a sign company, decide on the design, get the right materials, and then wait weeks for it to be delivered. A glimpse into our sign making workshop shows that everything happens in-house at our Fulham workshop. We use state-of-the-art equipment to ensure a quality finish is achieved every time, no matter what the sign requirements are. Plus, our CNC routing machine allows us to cut and contour with high levels of precision whilst our top-of-the-range printers and laminators provide a sleek finish that complements every design.
Talk to us about your Fulham sign ideas
The Sign Makers UK team is here to help you! With our experience and knowledge, we can produce custom-made signs for your Fulham business. Get in touch by calling 0800 772 3977 or emailing hello@signmakersuk.com – one of the professionals in our team will respond within 24 hours.
The process of creating your sign in Fulham
Bring your signage ideas to life in Fulham
Stand out from the crowd with customised, high-quality signs that will make your business stand apart. Get in touch with our sign makers in Fulham today on 0800 772 3977 or email us at hello@signmakersuk.com for more information about how we can help you achieve success.