Sign makers in Folkestone
Specialist sign production, tailored to your Folkestone business
You want your business to be the one that stands out from the rest, but you don't know where to start. It can be tough to create signage that is unique and catches the eye of potential customers. Most businesses in Folkestone go for a safe option and choose a sign that is like what everyone else has. Our team of specialist sign makers in Folkestone will design and install a signage solution that is tailored specifically for your business. We won't stop until you are completely satisfied with the result – no off-the-shelf solutions here!
Explore the possibilities for your signs in Folkestone
It's not easy to create good signage. You need the right design, the right materials, and the right placement. If any of those things are wrong, your signs will look bad, and they won't last long. Sign Makers UK can provide all those things for you. With years of experience creating effective signage for businesses in Folkestone, we can guarantee that your signs will be perfect for your brand and your location.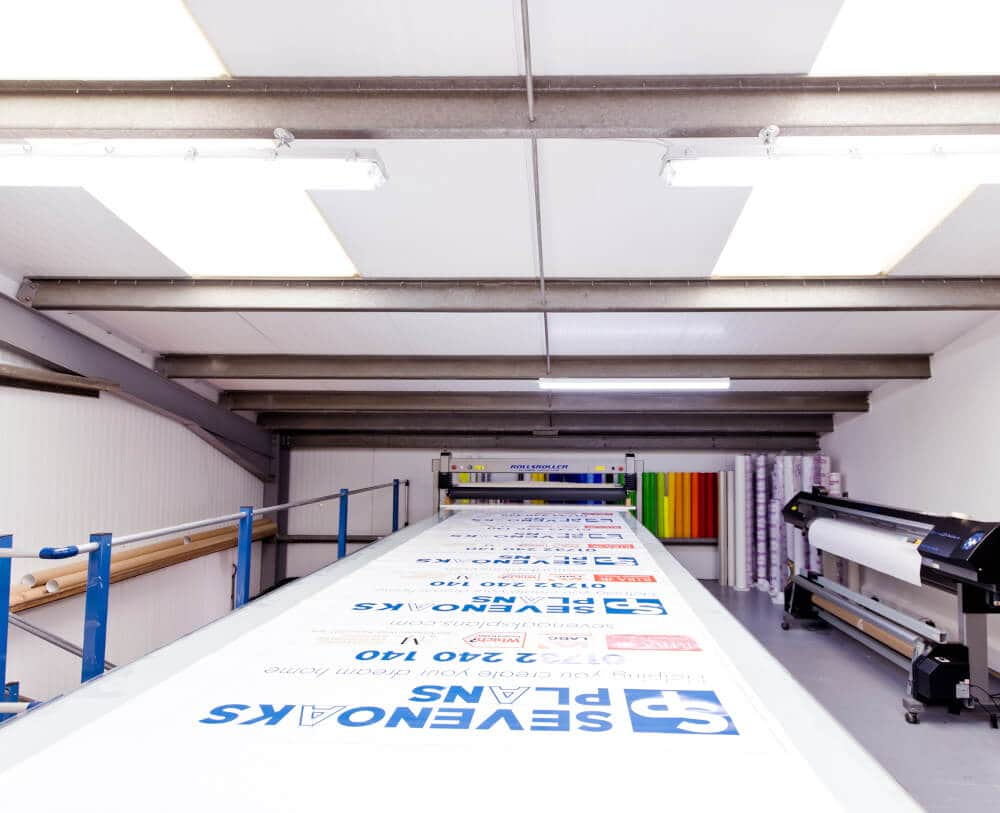 A glimpse into our sign making workshop
Folkestone sign makers are commonplace but finding one that can provide the quality and precision you need can be tough. It's hard to know who to trust when it comes to making your business' signs. Most sign makers in Folkestone use outdated methods and materials, which means you'll often end up with a subpar product. A glimpse into our sign making workshop will show you that we're not like other sign makers. We use the latest technology and equipment to create precise, high-quality signs that will perfectly represent your business.
Talk to us about your Folkestone sign ideas
When it comes to your Folkestone business, are you looking for a way make an impression? If so, then unique signage is just what the doctor ordered. To learn how we could help get in touch with our team and discuss any needs that may arise over email to hello@signmakersuk.com or by phone on 0800 772 3977!
The process of creating your sign in Folkestone
Bring your signage ideas to life in Folkestone
What are you waiting for? The Sign Makers UK team is here to help! Call 0800 772 3977 or email us at hello@signmakersuk.com right now so we can bring creativity into your business. Our sign makers in Folkestone have the skills you need.