Sign makers in Eastbourne
Specialist sign production, tailored to your Eastbourne business
You need a sign. But you don't want just any sign, you want a great sign that will help your business stand out from the rest in Eastbourne. A good sign is important for any business, but it's especially crucial if you're located in a competitive area like Eastbourne. You need to make sure that your potential customers can see you and what you have to offer from a distance. Our sign makers in Eastbourne can help you create the perfect signage solution for your business. We specialise in delivering unique and eye-catching signs that will help your business stand out from the competition.
Explore the possibilities for your signs for Eastbourne
You need signage for your Eastbourne business but you're not sure where to start. Signage is a critical part of any business, yet it can be difficult to know where to start or what will work best for you. At Sign Makers UK, we have the experience and expertise to provide a signage solution that will perfectly represent your business. We have a wide range of materials, sign types, and placements to choose from so that you can find the perfect fit for your needs. Plus, our signs are always durable and attractive so you can be sure they will stand out.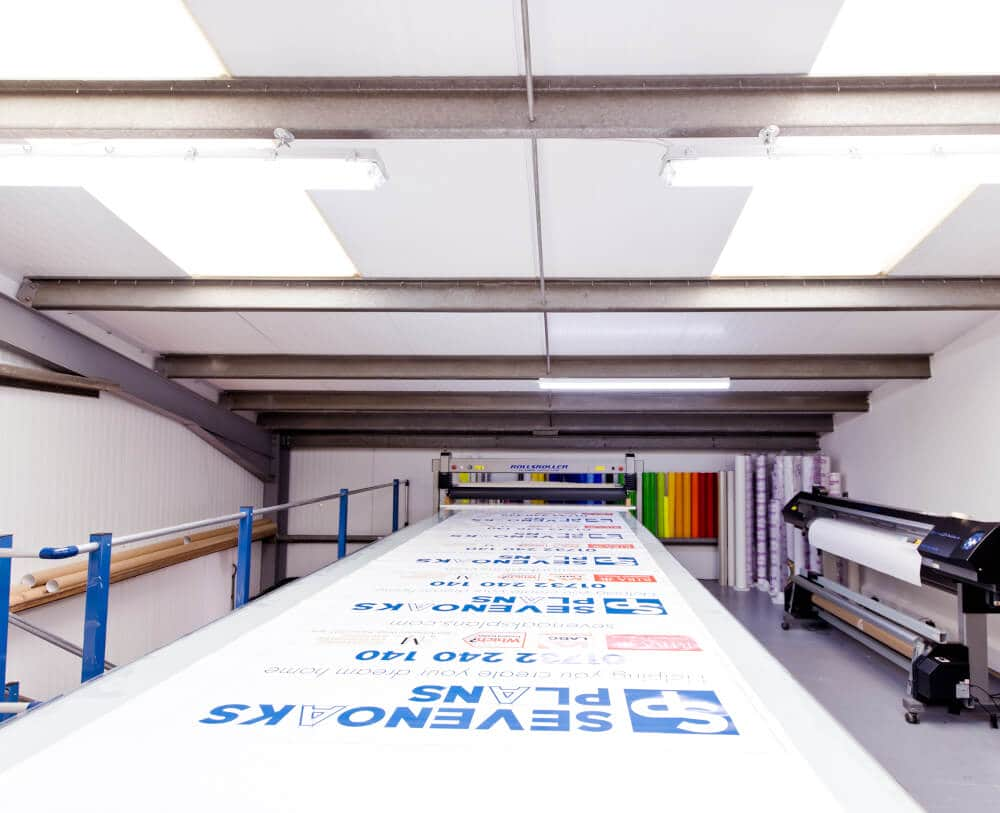 A glimpse into our sign making workshop
It can be hard to know who to trust when it comes to getting a sign made. You need a company who will not only understand your requirements, but also be able to deliver on time and within budget. Many sign making companies will promise the world, but then fail to deliver on their promises. They may use low-quality materials or have inexperienced staff who produce shoddy work. A glimpse into our sign making workshop shows you that we are a company who takes pride in our work. We use state-of-the-art equipment and have years of experience in the industry, meaning that you can trust us to create a high-quality sign that meets your exact specifications.
Talk to us about your Eastbourne sign ideas
Unique signage is the key to brand recognition and can set your business apart from its competitors. If you're looking for a way to make an impact, get in touch with our sign makers in Eastbourne today! Call 0800 772 3977, email hello@signmakersuk.com, or fill out this form – we will respond promptly within 24 hours.
The process of creating your sign in Eastbourne
Bring your signage ideas to life in Eastbourne
Creativity is key to success in business, and Sign Makers UK has the creativity you need. You can call us at 0800 772 3977 or send an email hello@signmakersuk.com to see how our sign makers in Eastbourne could help your company stand out from all of its competitors with high-quality custom signs!