You need a sign. But you don't want just any sign – you want a custom sign that will set your business apart from the competition and make a statement. The problem is that most sign makers in Ealing only offer off-the-shelf products, which means your business will end up with a generic sign that doesn't reflect your unique brand or personality. At Sign Makers UK, we can help you create a one-of-a-kind custom sign that will turn heads and get people talking about your business. We specialise in designing and installing signage solutions for every need, so you can be sure we'll have the perfect solution for you.
Explore the possibilities for your signs in Ealing
Signage is an incredibly important part of any business, yet it can be difficult to know where to start or what material to choose. At Sign Makers UK, we have years of experience in the signage industry. We understand what materials work best for different applications and we have a wide range of sign types available so that you can find the perfect one for your business. With our expertise, you can rest assured that your Ealing signs will be perfect for your needs.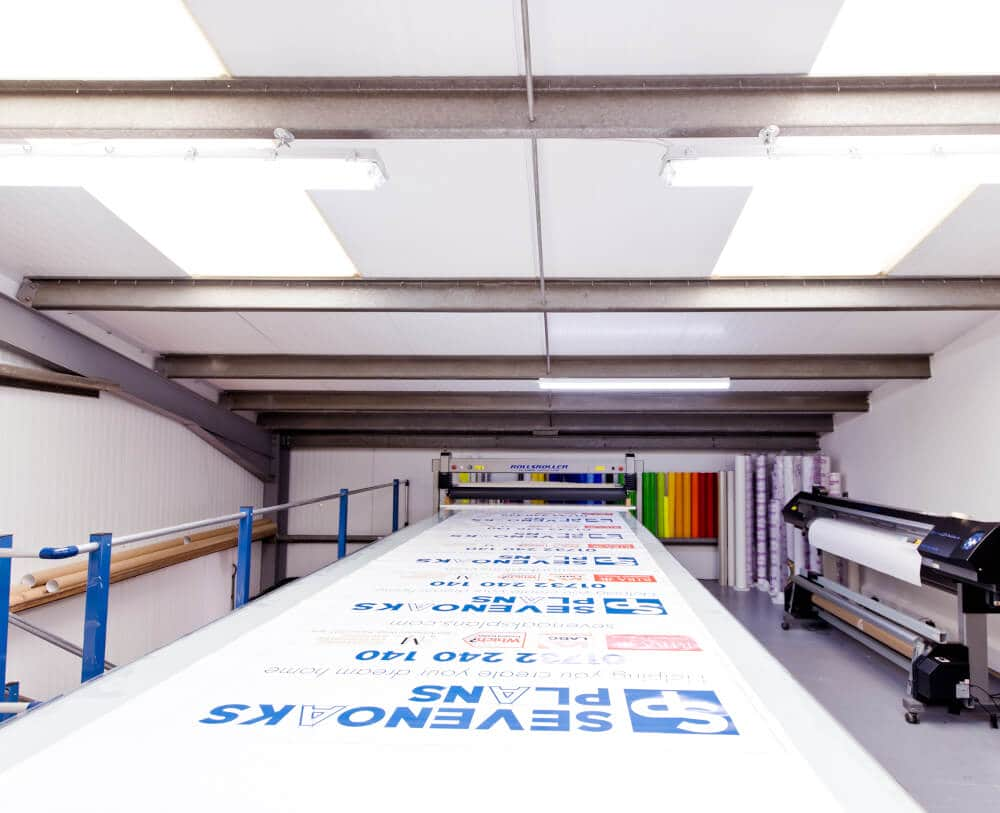 A glimpse into our sign making workshop
It's hard to know what goes into making a sign, and even harder to find a sign maker in Ealing that you can trust. Sign making is a complex process with a lot of potential for mistakes. You need a company who understands the importance of quality and precision and won't cut corners. A glimpse into our sign making workshop will show you everything that we put into every sign we create. From the initial design consultation to the final installation, you can be sure that your Ealing signs will be perfect.
Talk to us about your Ealing sign ideas
Sign Makers UK are the perfect choice for all your signage needs. We have a wide range of options to suit any occasion or size requirement – you'll find what is right for Ealing here! To learn more about how our services could benefit an organisation like yours contact us today by calling 0800 772 3977, emailing hello@signmakersuk.com, or filling out this form.
The process of creating your sign in Ealing
Bring your signage ideas to life in Ealing
Call us today on 0800 772 3977 or email hello@signmakersuk.com to find out how we can help you create a more creative business and stand out from the competition!