Specialist sign production, tailored to your Braintree business
You want to give your business the edge it needs to stand out, but you don't know where to start. It can be hard to create signage that truly captures the essence of your business and makes an impact on passersby. Many sign makers in Braintree will simply offer you a few off-the-shelf solutions that may or may not be what you're looking for. Our team of specialist sign designers will work with you one-on-one to create a signage solution that is more than you could have imagined. We don't rely on pre-made templates, so you can be sure that your signs will be unique and fit your brand perfectly.
Explore the possibilities for your signs in Braintree
You need signage for your business, but you're not sure where to start. Signage is a critical part of any business, yet it can be difficult to know where to start or what will work best for you. At Sign Makers UK, we take the time to understand your needs and create a signage solution that perfectly represents your brand. We have years of experience in a variety of industries, so no matter what you need, we can deliver.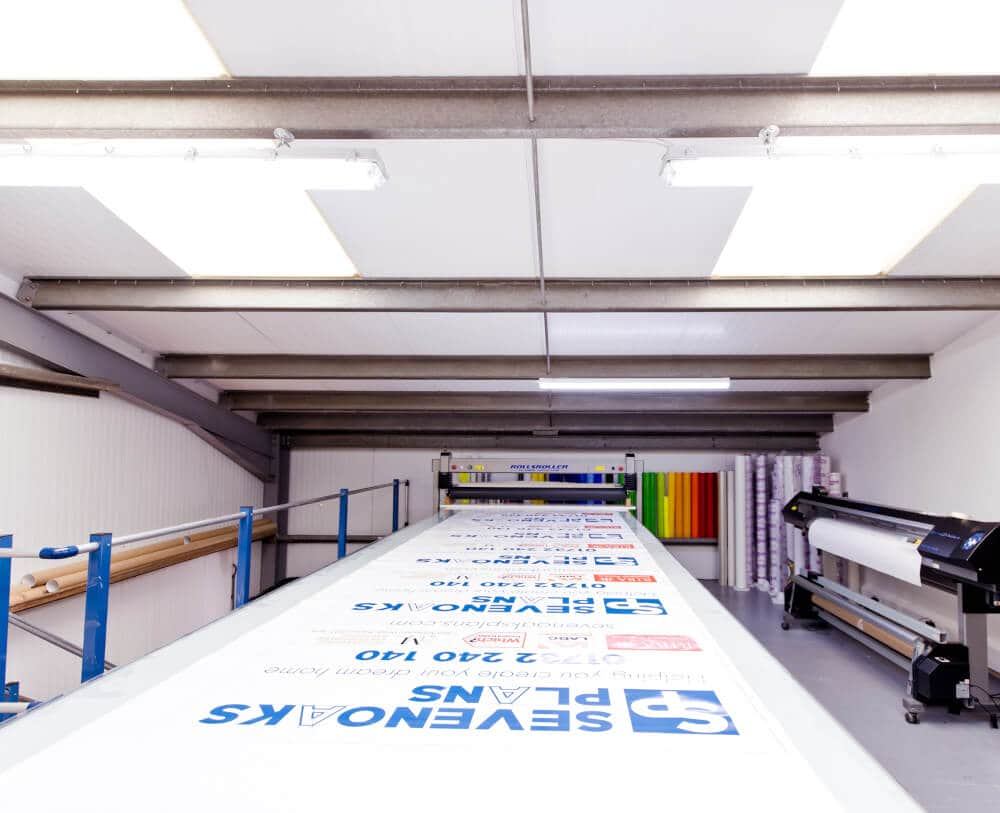 A glimpse into our sign making workshop
You need a sign, but you're not sure where to start. Signs are an important part of any business, yet they can be difficult and expensive to get right. Not only do you need to find the right company, but you also need to make sure that they have the correct equipment and skills to create the perfect sign for your business. A glimpse into our sign making workshop will show you that we have everything needed to create a high-quality sign for your Braintree business. With our CNC routing machine, top-of-the-range printers, and laminators, we can create any type of sign, in any style, for any budget.
Talk to us about your Braintree sign ideas
To find out how we could help you, get in touch and experience the difference our signage makes for your business or organization. Call us on 0800 772 3977 emailing hello@signmakersuk.com or filling out contact form will ensure a response within 24 hours!
The process of creating your sign in Braintree
Bring your signage ideas to life in Braintree
Sign Makers UK offers a wide range of creative sign-making services to help you make your company stand out from the crowd. Our team is available for support and advice. Call 0800 772 3977 or email us at hello@signmakersuk.com if there's anything we can do for your business in Braintree!