Specialist sign production, tailored to your Aldershot business
You need signage but don't know where to start. Most business owners want custom signs, but they're not sure how to get started. They feel like it's a daunting process and they'll end up with something that doesn't look right or doesn't fit their brand. We understand that finding the right sign maker is important, which is why we offer a free consultation for all our clients. During this meeting, we'll discuss your needs and find the perfect solution for your business. We have a wide range of products and services, so you can be sure that you'll get something that's unique to you and your brand.
Explore the possibilities for your signs in Aldershot
You need signage for your business, but you're not sure where to start. Signage is essential for any business, but it can be difficult to know where to start or what type of signage will be best for you. At Sign Makers UK, we have a wide range of experience and expertise in all types of signage. We can work with you to create a bespoke signage solution that perfectly represents your business and its needs. Our signs are durable and attractive, ensuring that your branding is always on display in the best way possible.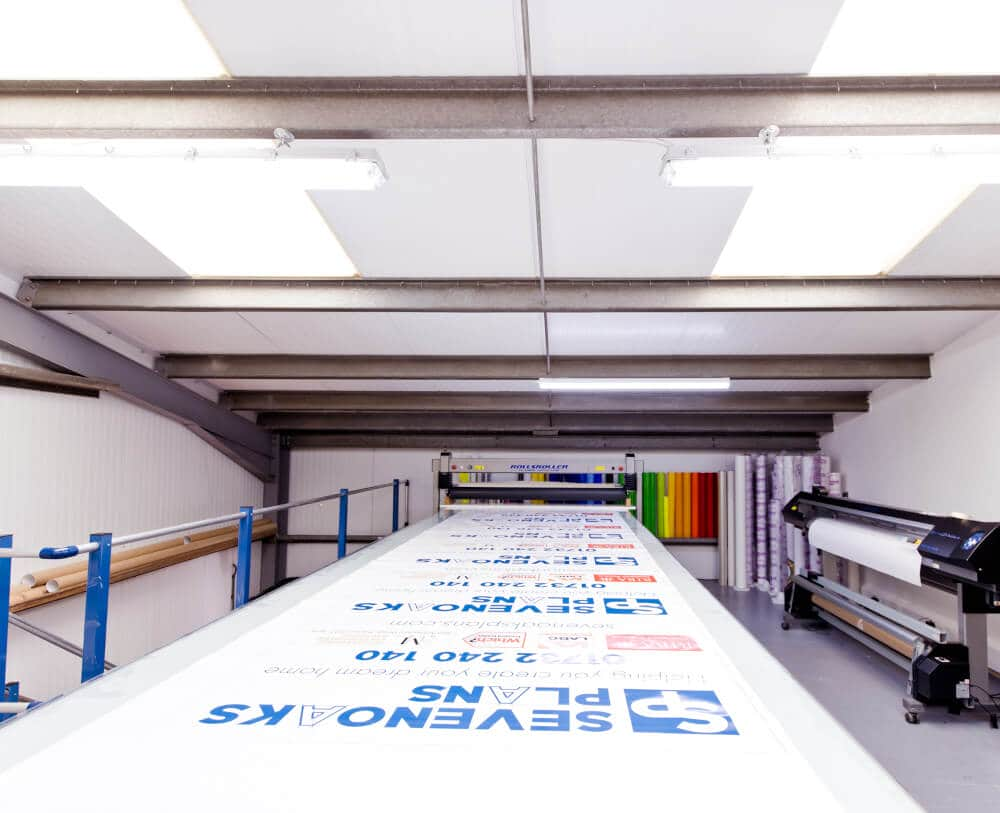 A glimpse into our sign making workshop
You need a sign, but you're not sure where to start. You've heard horror stories about people ordering signs online and getting something that's nothing like they wanted. It's hard enough choosing the right sign company, let alone worrying about whether they will be able to create the exact sign you have in mind. A glimpse into our sign making workshop will put your mind at ease. We take great pride in our work, and we want you to be involved every step of the way. From design conception to the final installation, we'll make sure that your Aldershot sign is perfect for your business.
Talk to us about your Aldershot sign ideas
Could your Aldershot brand benefit from unique signage? If so, you've come to the right place! To find out how we could help you, get in touch and we can discuss your requirements. Give us a call on 0800 772 3977, email us at hello@signmakersuk.com or fill out our contact form and we will get back to you within 24 hours.
The process of creating your sign in Aldershot
Bring your signage ideas to life in Aldershot
Bring creativity to your business and stand out for all the right reasons. Give us a call on 0800 772 3977 or email us at hello@signmakersuk.com to see how we could help you.